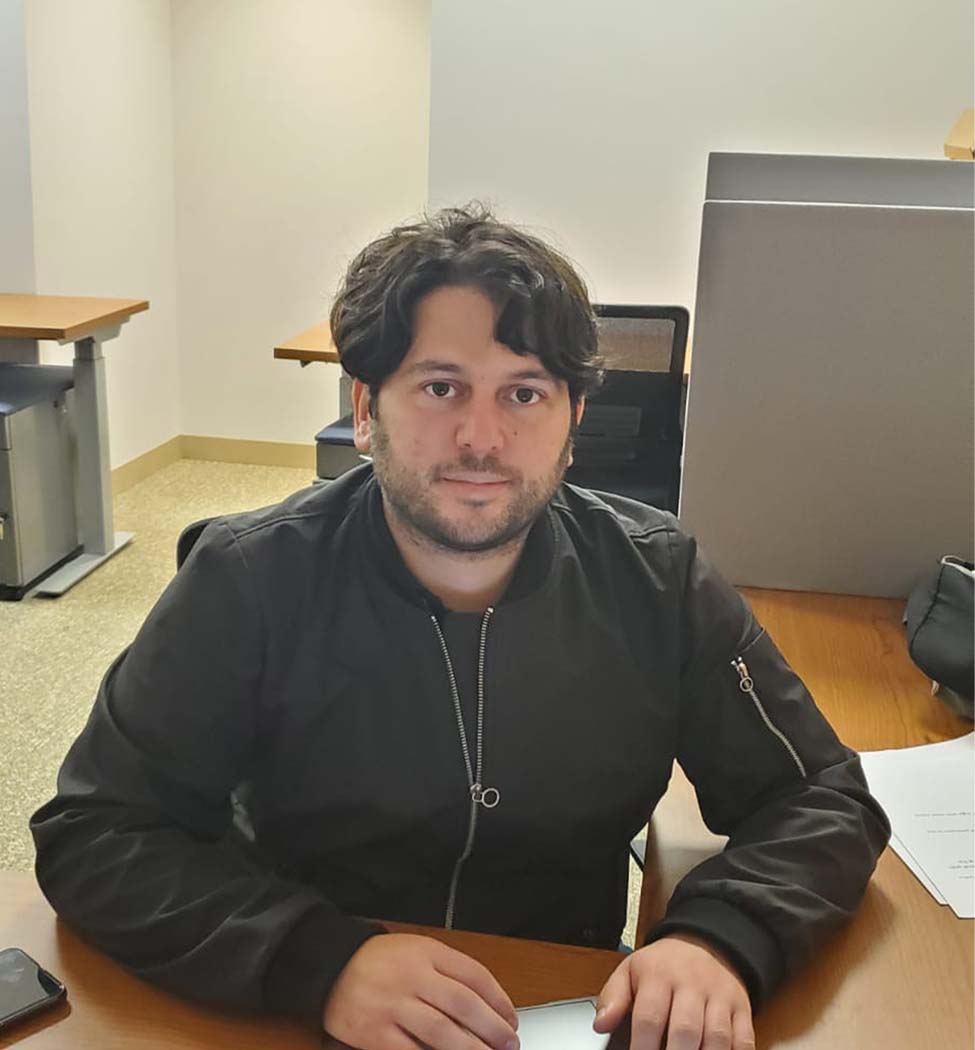 Dr. Dario Campisi
Postdoctoral Researcher
Term of Engagement: 2021 ->
Research Areas
Actinides, Catalysis, Electronic Structure, Machine Learning, Metal Organic Frameworks
Education
BSc University of Palermo Italy, 2015
MSc University of Palermo, Italy, 2017
PhD Leiden University, the Netherlands, 2021
Professional Experience
Postdoctoral Research, Leiden University, August 28, 2021 – September 27, 2021
Early Stage Research (Marie Curie Fellow) within H2020-ITN EuroPAH August 28, 2017 – August 27, 2021
Dario Campisi is a postdoctoral researcher in the Gagliardi group at the University of Chicago. His research interests are the application of electronic structure methods and machine learning to actinide chemistry, metal-organic frameworks (MOFs), catalysis, astrochemistry/cosmochemistry, and the origin of life. Dario was a Marie Curie fellow within the Ph.D. program/network, funded by the European Union, called EuroPAH[1] and he contributed to opening up the field of interstellar catalysis, studying how Polycyclic Aromatic Hydrocarbons (PAHs) can catalyze molecular hydrogen in space[2,3]. In his pioneer studies, he identified the theoretical methods to model the reactivity of large aromatic molecules on a silicate mineral surface[4] and how to activate catalytically the aromatic C-H bond.[5]
Dario also contributed to studying the olefinic activation on boron nitride catalysts.[6]
In his spare time, Dario is a pop singer and songwriter. He plays several instruments such as piano, guitars and he is due to learning ukulele (gift received for his Ph.D.).
[2] D. Campisi and A. Candian, Phys. Chem. Chem. Phys., 2020,22, 6738-6748
[3] D. Campisi et al., Phys. Chem. Chem. Phys., 2020,22, 1557-1565
[4] D. Campisi et al., J. Phys. Chem. A 2021, 125, 13, 2770–27814
[6] R. Cortese, D. Campisi et al., Mol. Cat., 2020, 110891
Awards and Academic Achievements
Marie Curie Fellowship (H2020-ITN EuroPAH) 2017 – 2020
Seal of Excellence, HORIZON-MSCA-2021-PF-01-01 — MSCA Postdoctoral Fellowships 2021