About The Gagliardi Group
Who We Are
We are a diverse group of chemistry and materials scientists and molecular engineers with a wide range of research backgrounds, invested in posing new and relevant questions that we can then answer with theoretical and computational modeling.  Our research is heavily guided by our distinct points of view, united by a shared interest in finding new technological advances in energy based on the practical outcomes of our research.
What We Do
We develop and employ advanced quantum and classical simulations as well as data science to discover and understand the next generation of chemical systems and materials: catalysts that are more sustainable, photovoltaics that are more efficient, and qubits that are more reliable.
What We Value
Curiosity
Our inquisitive nature is what leads us to new discoveries, further research, and open possibilities as a result of our findings.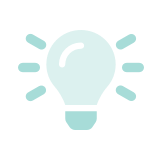 Creative Pursuits
We encourage members to seek out new research directions and fearlessly challenge established perspectives.
Collaboration
We believe our research is most effective when we integrate our findings and collaborate with each other and the larger scientific community.
Cultivation
We are committed to investing in the education of our newer members, which maintains our ability to produce high quality research.